I've just finished reading The Light Years by Elizabeth Jane Howard. It's the first book in the Cazalet series (I've yet to blog about it) and I'm trying to get my hands on the second one as I really want to get back to that family. Anyway, I noticed an article about Elizabeth Jane Howard in the Guardian Review section this morning, if you're interested you can read it here. It's by Artemis Cooper who has just written a book about Howard.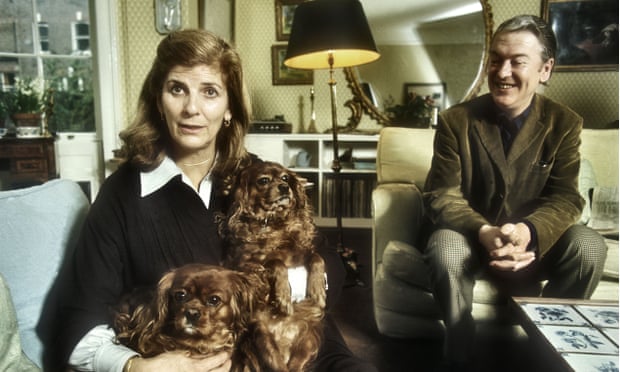 The photo above is of Elizabeth Jane Howard with her then husband Kingsley Amis. Like many writers she was a bit of a conundrum herself I think. On a frivolous note I wonder if she ever regretted sticking her middle name on her books – I know I would have if I had been her.
There's an article about the ghost stories that E. Nesbit wrote for adults, it'll be Halloween before we know it so it might be of interest to anyone reading books for that spooky season. You can read the article here.
I've always been interested in children's books but in recent years I've become quite distant from what's going on, mainly due to having no small people in my life at the moment. I must admit though that I still do buy children's books if I happen to see any with beautiful illustrations. So I was interested in this Children's roundup by Imogen Russell Williams.
If Shakespeare is more your cup of tea you might like to read Margaret Atwood's article on rewriting The Tempest for the 21st century.