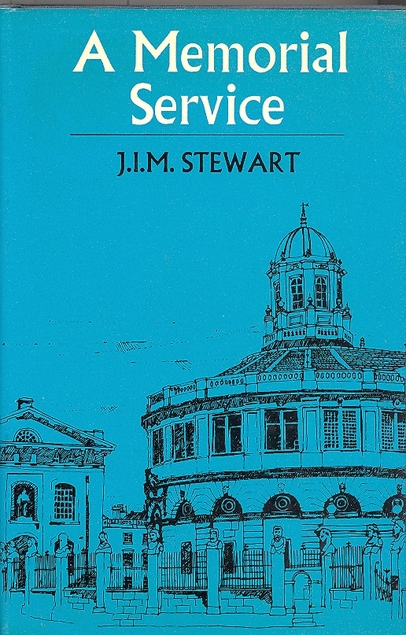 A Memorial Service is the third book in the A Staircase in Surrey quintet and it continues the story of Duncan Pattullo who is now middle-aged and a successful playwright, but he has been given a fellowship at his old Oxford college, Surrey. Now he is living on the ground floor of his old student college staircase, involved in the lives of the students. His old friend Tony Mumford's son Ivo has the room above his and Ivo is trouble, especially as Tony is now a member of the British cabinet and doesn't see why Ivo should have to pass exams and generally stick to the rules. To make matters worse Ivo's outrageous grandfather Cedric may be able to stop a large amount of money being allocated to the college so it'll be sensible to keep in his good books – but that's easier said than done.
I enjoyed being back in Oxford and although J.I.M. Stewart obviously liked his readers to know that he himself was a fellow of a prestigious college, he enjoys using unusual words, in fact the previous owner of my copy of this book had written the words he had to look up in the back of the book, but usually it is quite obvious by the context what the word means. I looked up maieutic which means helping birth – especially of thoughts.
I enjoyed reading this article containing anecdotes about Stewart from The Oxford Times. Mind you at no point is it mentioned that Stewart/Innes was actually Scottish.
I read this one for the 20 Books of Summer 2017 and The Read Scotland 2017 Challenge.